Law Enforcement and Public Safety
Law Enforcement and Public Safety
Law Enforcement and Public Safety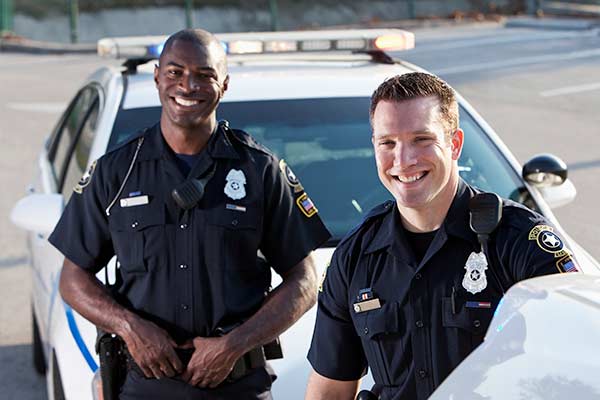 Lynch Dallas, P.C. has a long-established reputation for its practice representing law enforcement and public safety officers, and their employers. We understand police officers, sheriff's deputies, other certified law enforcement officers, firefighters, emergency medical responders and joint communications/dispatch employees regularly experience unique legal issues.
Our lawyers have successfully defended claims involving police pursuits, emergency responses, in-custody death, use of electronic control devices and chemical and pepper sprays, unlawful searches and seizures, malicious prosecution, use of deadly force, use of force in general, deprivation of medical care, civil rights violations, inadequate training and supervision, employment discrimination, and First Amendment issues.
Lynch Dallas, P.C. attorneys are recognized for providing training and seminars to police officers and law enforcement and public safety groups throughout the state of Iowa regarding internal investigations, emergency responses, officer-involved shootings, body-worn cameras, civil liability, discrimination, harassment, social media posts, and other current issues affecting law enforcement and public safety.
Our team is regularly retained to provide the latest and best practices for updating police and fire department procedures and policies, particularly in the high-risk areas of emergency responses, police pursuits, racial profiling, use of force, deadly force and privacy issues involving body-worn cameras.
Lynch Dallas, P.C. attorneys have also been retained to provide legal consultation regarding agencies' day-to-day operations as well as assist in professional standards/ internal affairs and other workplace or citizen complaint investigations.
---
Our Law Enforcement and Public Safety Practice Includes:
COVID-19 issues
Civil rights litigation
Collective bargaining/grievance defense on behalf of management
Employee administrative or civil service hearings
Incident related and emergency response litigation
Internal investigations and civilian complaints
Internal affairs and other investigations
Use of deadly force litigation
Excessive force litigation
Failure to train and supervise litigation
Off duty misconduct
Peace officer, public safety and emergency personnel bill of rights issues
Search and seizure litigation
Probable cause litigation
Review of social media policies and posts by employees
Malicious prosecution litigation
Law Enforcement and Public Safety
Attorneys who can help you.