Civil Litigation
Civil Litigation
Civil Litigation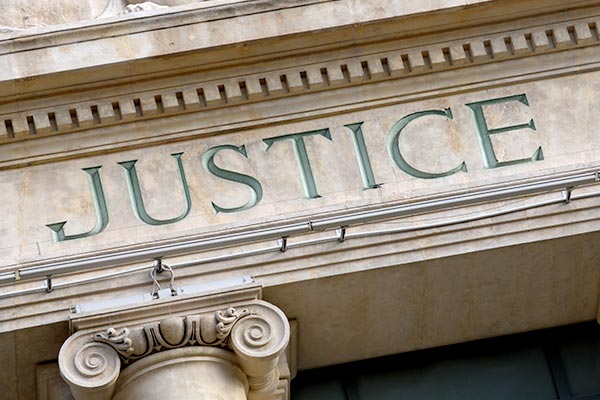 The test of any law firm's litigation department is its trial work. Every year, our experienced litigation team try numerous cases before juries, judges, arbitrators and administrative agencies in controversies of all sorts. Our lawyers are in court and at the settlement table every day addressing and resolving our clients' most trusted concerns. We are vested in a positive outcome for our clients and work aggressively towards the most effective and expedient resolution.
Our clients include major domestic and foreign corporations; family-owned businesses; insurance companies; and cities, counties, school districts, and other government entities across the state of Iowa.
Our litigators are trained to evaluate actual and potential cases at the earliest stages, to first determine if litigation can be avoided, or, if it is filed, whether the matter can be resolved quickly and economically. We pride ourselves on handling our litigation matters as efficiently as possible. For the largest cases, we can bring all necessary resources to bear, but for smaller matters, we believe in lean staffing and small teams of litigators with the right knowledge and experience. Litigation at every stage is done in full and close consultation with our clients.
Lynch Dallas's trial practice is enhanced by first-rate case management support and technology resources. Our lawyers utilize technology in a manner that not only enhances their practice, but reduces the cost of litigation. Our trial technology includes the latest systems available for document storage, retrieval and imaging.
Finally, we understand and respect our clients' budgets and deadlines. Prior to beginning our work, we advise clients as to strategic choices and relative costs to help them manage their expectations and budgets.

---
Our Civil Litigation practice includes:
Automotive Accidents
Business Owner Liability
Class Actions (see details below)
Construction-Related Matters
Coverage Disputes
Employment Law
Family Law
General Liability
Local Counsel (see details below)
Medical Malpractice
Personal Injury
Premises Liability
School District, City, and County Insurance Defense
Transportation Companies
Workplace Injuries
---
Class Action Defense
Our attorneys provide class action defense representation that applies our in-depth understanding of state and federal law to advise clients regarding all options for resolving a putative class action at the earliest juncture. Our extensive experience in labor and employment defense litigation has allowed us to successfully defend clients against class claims filed under the Fair Labor Standards Act and state wage and hour laws.
We have achieved excellent results in resisting class certification and in defeating class claims in pre-discovery motion practice. In the event a class claim is allowed to proceed, our team of attorneys stand ready to assist clients through complex discovery, settlement, trial, and appeal proceedings.
Class action litigation often proceeds in tandem with, and may be prompted by, investigations by federal and state regulators and law enforcement agencies. Our attorneys work with investigators to proactively manage these multifront legal proceedings.
---
Local Counsel
Our intimate knowledge of Iowa's local court rules and customs makes us a go-to provider of local counsel services, including national class action matters. Our local counsel experience includes representations and related services for complex ERISA, financial, and commercial litigation matters venued in Iowa courts.
We regularly assist out-of-state lead counsel with drafting and filing of pleadings, pro hac vice admission, deposition support, and recommendations for expert witnesses and litigation services in Iowa.
Litigation Local Counsel
Our attorneys litigate a wide range of business and civil disputes in state and federal courts throughout the state of Iowa. Our experience in business and civil litigation, labor and employment law, and business law and transactions equips us to assist lead counsel in litigation of all sizes and complexities, including class actions. We can offer practical insight regarding local rules, , and the conventions, customs, and practices of Iowa's state and federal courts.
Our Litigation Local Counsel services include:
Complaint drafting and filing
Deposition support and coverage
Pro hac vice admission assistance
Insight on judge-specific preferences
Recommendations for expert witnesses and litigation services
Jury assessment and insight
Knowledge of local rules, procedures, customs, and requirements
Region-specific strategic considerations
Trial attendance, participation and leadership
Transactional Local Counsel
Because we represent clients throughout the state of Iowa for their comprehensive business law and transactions needs, we know the specific legal requirements in the region to initiate, fulfill, and finalize business transactions.
Our Transactional Local Counsel services include:
Commercial real estate leasing
Construction documents
Contract drafting
Creditor representation and remedies
Document recording
Employment agreements
General strategic advice and counsel
Knowledge of local rules, procedures, customs, and requirements
Real estate transaction documentation
Civil Litigation
Attorneys who can help you.