Tax Law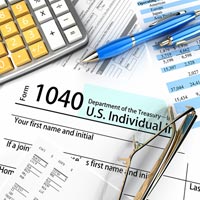 Our seasoned tax attorneys have the knowledge and experience to handle all your tax needs, including the filing of annual returns, tax planning, and issues that arise with the Internal Revenue Service or the Iowa Department of Revenue. Lynch Dallas, P.C. handles tax issues for individuals, corporations, partnerships, businesses, farms, farming entities, estates, and trusts. We engage with our clients to determine the appropriate tax strategies. In addition to our tax attorneys, we have on staff an enrolled I.R.S. agent who can also assist you with your tax issues.
---
Our Tax Law practice includes:
Abating Penalties and Interest
Addressing Back Tax Issues
Addressing Unfiled Tax Returns
Bank Levy, Wage Levy, and Garnishment
Business Tax Preparation - Corporations, LLC's, S-Corporations, Partnerships
Charitable and Non-Profit Organization applications for tax-exempt status and tax preparation
Classifying Workers as Employees or Independent Contractors
Estate, Gift and Inheritance Tax Preparation
Individual Tax Preparation, including those of Self-employed individuals and Sole Proprietors
Fiduciary Tax Preparation
Innocent Spouse Relief
Installment Agreements
Internal Revenue Service Income Tax Collection Problems
Offers in Compromise
Payroll Tax Reports-W-2's and 1099's
Preventing, Subordinating, and Discharging Federal Tax Liens
Property Seizures
Sales Tax Issues
Tax Law
Attorneys who can help you.