Family Law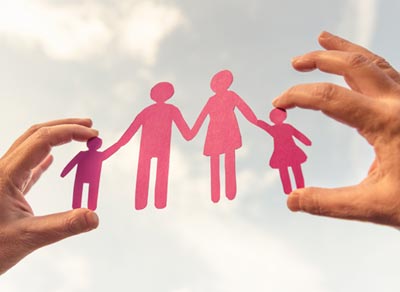 At Lynch Dallas, P.C. we understand how important your family and children are to you. We have found through experience that there is no one size fits all approach to practicing family law; every client and every situation is different. When meeting with new clients we always start by listening to you to identify the approach that best fits your particular needs and circumstances. We use a team like approach where we work together to put forth the best effort.
While there are times when matters can be resolved relatively amicably, there are also times where a more adversarial approach is required. Whatever your circumstances, we are prepared to stand behind you, and to vigorously fight for you and your family. Our family law attorneys have extensive trial experience, and use a team approach to draw upon the firm's collective knowledge and experience to best represent you during what is undoubtedly a difficult time.
---
Our Family Law practice includes:
Adoption
Alimony or Spousal Support, Annulment
Appeals
Child Support
Children's Rights
Cohabitation Agreements
Contempt Actions
Care, Custody, & Visitation
Divorce or Dissolution
Domestic Violence & Neglect & Abuse
Juvenile Law
Litigation or Trial
Mediation or Settlement Conferences
Modifications - "Changes to your Court Order"
Name Changes
Parenting Plans
Paternity
Post-Secondary Education - "College or Technical School"
Prenuptial Agreements
Protective Orders - "No Contact Orders"
Qualified Domestic Relations Orders (QDRO's)
Relocation Issues
Stipulations and Review of Stipulations
Temporary Hearing
Family Law
Attorneys who can help you.