Estate Planning, Probate and Trust Administration
Estate Planning, Probate and Trust Administration
Estate Planning, Probate and Trust Administration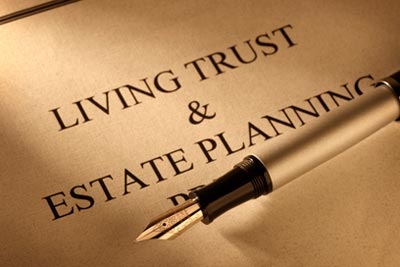 Often clients contact our law firm requesting that a will or trust agreement be prepared when what they truly require to best protect their families, businesses and assets is a multi-faceted estate plan. At Lynch Dallas, P.C. we make a practice of asking a client the necessary questions to determine their estate plan goals and objectives and then offer options to implement the client's goals and objectives. Often a simple will is adequate, but at other times a will establishing a testamentary trust or a revocable trust agreement along with general and health care powers of attorney and a living will is more appropriate. Depending upon the age and capacity of the client, a current or standby guarandianship and/or conservatorship may also be needed. It is imporatnt for each client to have an estate plan that is custom designed and establisehd for them in order to best accomplish their estate plan goals and objectives.
Tax planning is also a critical component of any estate plan. Our client meetings will include discussions regarding current income taxes and death taxes as well as options to minimize and defer such taxes. Likewise, if you have a child or other family member with special needs, it is very important to properly structure your estate plan in order to best protect your loved one's assets, inheritance and future finacial secruty. The lawyers at Lynch Dallas, P.C. have the knowledge and experience to help you create an estate plan that is right for you and your family.
---
Our Estate Planning, Probate and Trust Administration practice includes:
Asset Protection
Business Succession Planning
Buy-Sell Agreements and Shareholder Agreements
Charitable Giving/Planning
Conservatorships
Disclaimer Planning
Elder Law
Financial Powers of Attorney or General Powers of Attorney
Gifting and Gift Tax Planning
Guardianships
Health Care Powers of Attorney or Medical Powers of Attorney
Life Insurance Planning and Irrevocable life Insurance Trusts
Living Wills
Modification and Termination of Trusts
Planning for Qualified Retirement Assets and IRA's
Premarital Agreements
Probate and Estate Administration
Revocable and Irrevocable Trust Agreements
Special Needs Planning
Trust Administration
Wills
Will Contests
Estate Planning, Probate and Trust Administration
Attorneys who can help you.