Business Law
Business Law
Business Law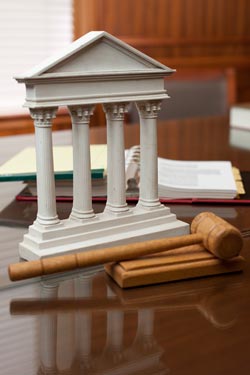 Lynch Dallas, P.C.'s business law practice area represents businesses of varying sizes and types, including retailers, manufacturers, restaurateurs, agribusinesses and non-profit organizations. Our business law attorneys endeavor to provide a thoughtful and reasonable approach to answering our clients' questions and to provide them with solutions to accomplish their business goals and objectives. The attorneys who practice in the area of business law excel in this practice area because they have focused a substantial portion of their legal practice on this complex area of the law.
The constantly changing legal environment associated with business law requires our business law attorneys to keep up to date with changes in the laws relating to corporations, limited liability companies, partnerships and other business entities. Because of the complex legal environment we currently live in, it is advisable to engage a business attorney in order to provide you and your business with the answers to your multifaceted legal questions. Whether you are looking to establish a new business, or for continued assistance with an ongoing business, our business law attorneys are here to provide the advice and services your business needs to compete and thrive. From transactional matters to corporate and commercial litigation, our business law attorneys offer Iowa businesses a full range of legal support and services.

---
Our Business Law practice includes:
Asset Purchase Agreements
Banking
Business Succession Planning
Business Transactions
Buy-Sell Agreements
Collections
Commercial Disputes
Commercial Litigation
Contracts
Corporate Governance
Corporate Redemption Agreements
Covenants Not to Compete
Employee Benefits
Employee Policy Manual Creation and Review
Employment and Consulting Agreements
Employment Policies
Entity Selection
Farming
Franchises
Leasing
Mergers and Acquisitions
Non-Profit Organizations and Charitable Foundations
Organization of Corporations, LLC's, S-Corporations, and Partnerships
Right of First Refusal and Option to Purchase Agreements
Startup Counseling
Stock Purchase Agreements
Tax Advice
UCC Filings
Workers' Compensation
Business Law
Attorneys who can help you.